I'm participating my first ever Waiting on Wednesday, which is a weekly meme hosted by
Breaking the Spine, where talk about new released we're highly anticipating.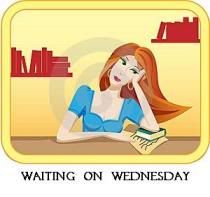 My pick this week:
Title: "Hit List"
Author: Laurell K. Hamilton
Release Date: June 7th, 2011
Published by: Berkley Hardcover
It's the latest in the Anita Blake vampire hunter series and I have not only read every single Anita Blake novel, I've also read everything Laurell K. Hamilton has ever wrote. According to buzz about this book, Anita will face new challenges as the triumvirate of Jean-Claude, Anita and Richard is threatened by a hit man sent to take out the three. For me, Anita Blake doesn't get old, as some criticism has been lobbed at her for that very reason. It has been interesting to see Anita Blake grow as a character from book one, and there is a new set of challenges for Anita per book. It takes a talented author to create a character so real she jumps off the page, as well as an alternative reality that is easy to believe in. Laurell K. Hamilton has a lot to teach me as a writer on character development and study, which is why I look forward to every book.